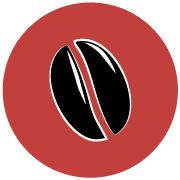 Ingredients: Sugar, almonds, nuts, honey, coffee powder.

External ingredients: chocolate cover, sugar, cocoa paste, cocoa butter, emulsifier (soya lecithin, natural flavoring), cocoa minimum 60,1%
Expiration date: 12 months.
Pack sizes: 300 g, 250g, display with 30 pieces, bag(250g or 20 g)

Sfizio
Sfizio is an irresistible gluttony that has to be tasted in a single bite.
A fragment of croccantino with a hint of coffee.
It represents a refined evolution of our claßical product. It is ideal to recharge after a streßful day or to join a pleasant relaxing moment having a coffee with friends.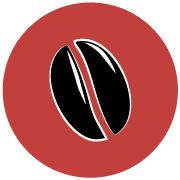 Ingredients: Sugar, almonds, nuts, honey, coffee powder.

External ingredients: chocolate cover, sugar, cocoa paste, cocoa butter, emulsifier (soya lecithin, natural flavoring), cocoa minimum 60,1%
Expiration date: 12 months.
Pack sizes: 300 g, 250g, display with 30 pieces, bag(250g or 20 g)