Pear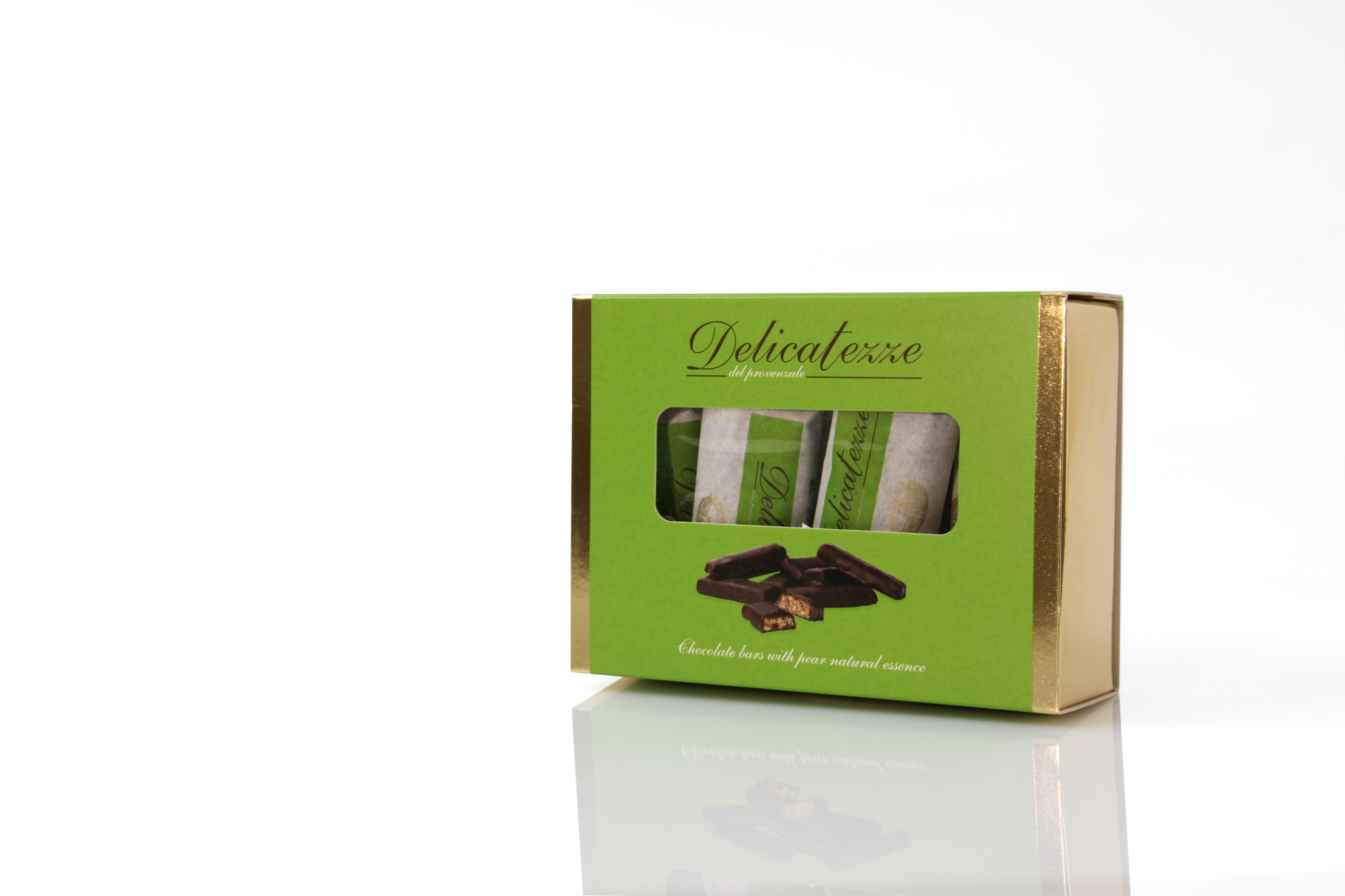 150 g
5.72 €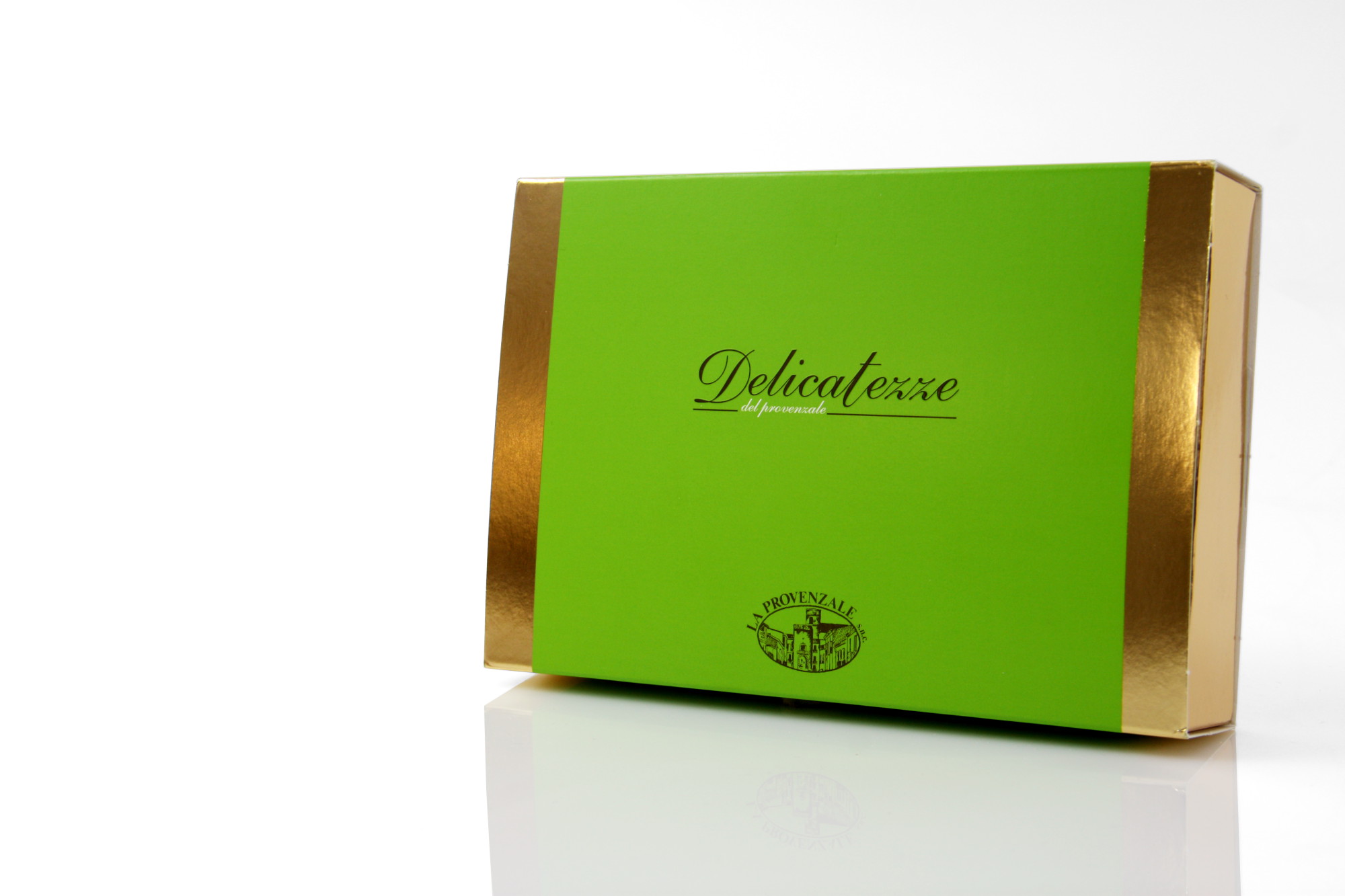 300 g
8.64 €
Spese di spedizione a partire da 6.90 €
Gratuite per ordini superiori a 50 €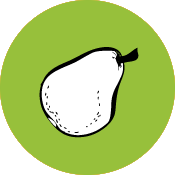 Internal ingredients: almonds, nuts, white chocolate, (cocoa minimum 30%), sugar, cocoa butter, cocoa paste, powdered milk , vanille, emulsifier, (soya lecithin, natural pear flavourings.)

External ingredients: chocolate cover, sugar, cocoa paste, cocoa butter, emulsifier (soya lecithin, natural flavouring), cocoa minimum 60,1%

Expiration date: 12 months.

Pack sizes: 300 g, 250g, display with 30 pieces, bag(250g or 20 g)

Soft nut paste, tasty almonds, a hint of white chocolate and pear, everything covered by a thin dark chocolate layer.
Pear bring us back to the healthy snack children used to have in the past.
A natural sweetened fruit that bring us back to the countryside, walking in the open air.
Pear "Delicatezze" cannot miß in every glutton mother's bag and in their children's schoolbag.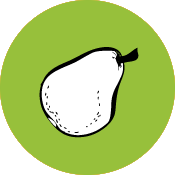 Internal ingredients: almonds, nuts, white chocolate, (cocoa minimum 30%), sugar, cocoa butter, cocoa paste, powdered milk , vanille, emulsifier, (soya lecithin, natural pear flavourings.)

External ingredients: chocolate cover, sugar, cocoa paste, cocoa butter, emulsifier (soya lecithin, natural flavouring), cocoa minimum 60,1%

Expiration date: 12 months.

Pack sizes: 300 g, 250g, display with 30 pieces, bag(250g or 20 g)