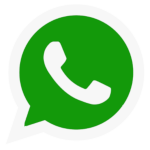 Since 1988 we have been selecting the best raw materials
that come together in harmonious compositions.
croccantino
croccantino inglese
La Provenzale makes its products in San Marco dei Cavoti a small medieval village located on the hills surrounding Benevento.

Our sweetness can be tasted here , among evocative landscapes and stone alleys, or in the following stores located in every region of Italy.


Your rating:
EXCELLENT





4,90/5 out 33 ratings
Written by Diana out (NA) on 22/10/2021
See all ratings
Download the catalogue


La Provenzale s.r.l. Via Garibaldi, 70 - 82029 San Marco dei Cavoti BENEVENTO - Italy P.Iva 00 841 850 621
Avviso pubblico per la concessione di contributi alle Micro Piccole e Medie Imprese (MPMI) con priorità alle imprese colpite dagli eventi calamitosi del 14 20 ottobre 2015. Investimenti in favore della crescita e dell'occupazione DD n 451 del 7 dicembre 2016 - Linea C DD della Direzione Generale per lo Sviluppo Economico e le Attività Produttive n. 268 del 19/10/2018 di ammissione a finaziamento definitiva e alla concessione del contributo in conto impianti.

DITTA LA PROVENZALE SRL - Codice fiscale: 00841850621 - CUP: B12B18000470007